2021/2022 Morocco Surf Season
Surf & Yoga Holidays
in MOROCCO
Get the triple "S"! Sand, Sun & Surf
Year-round sun, world class waves, local chefs whipping up your every meal, sunrises over the Atlas Mountains and sunsets over the Atlantic Ocean, panoramic ocean views from our rooftop terrace and after surf beverages. And that's just the half of what Surf Camp Taghazout has to offer!

Our packages are for everyone, from the seasoned surfer to those who simply want to wet their toes and get baked in the African sun.
Our surf coaches specialize in teaching absolute beginners how to find their feet, and in taking those who want to step it up a bit to the multitude of world class waves dotted around the Taghazout bay area (you can see four of them from our rooftop terrace!).

This is the surf camp for everybody!

Come any day you want and stay for 4 days or as many as you want! Most guests stay for at least a week, chasing waves and soaking up the culture.
This is what's waiting for you!
What previous guests said about us: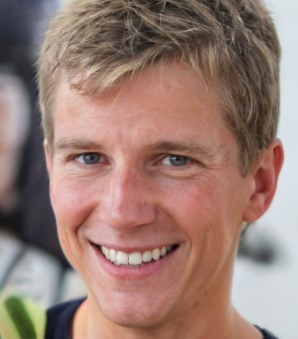 Excellent Moroccan Experience
Awesome staff, food, location, instructors, beaches 🏄‍♀️... the whole package basically. Well organized and friendly crew. The other guests were open, social, and fun to be around ❤️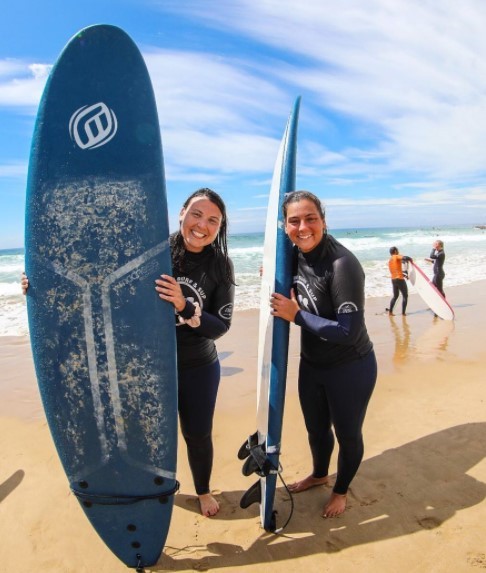 First green waves!!! 🏄‍♀️
My group was delighted with our stay. We were impressed by the location of the house and the friendly service. The rooms we stayed in were just clean and above our expectations. The view from the rooftop terrace was amazing. Surfing lessons were great. We felt very well in the company of our funny instructors. Some of us caught our first green waves!!! All meals were delicious and always served with a smile. We all absolutely recommend this spot!!! ❤️❤️❤️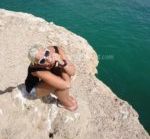 Lovely family run surfcamp with brilliant teachers
Clean,safe,fun,good food,lovely yoga shala and a very good chance to learn how to surf !!! the teachers are very good both yoga and surf ....they will find the right wave for your level everyday and in the evening an excellent yoga class will release your muscle pains watching the ocean during sunset
What's included in the package deals?
Surf Lessons & Transfers to The Surf Spots
Accommodation & Meals
Surf Board & Wet-suit
Airport / Bus Station Transfers (Pickup & Drop-off)*
Visit to the Souk (Local Market)
Daily Yoga Practice & Equipment *
Agadir city trip with a visit to the local market (Souk)
Excursion to the mini-desert with sand dunes!
* included in certain packages
Our Locations
Located in the heart of Taghazout, 1 min walk (50 meters) to the beach and with a breathtaking view of the Atlantic Ocean from the rooftop terrace lounge. This newly renovated house has 10 rooms and was designed with Berber tradition in mind, the decoration is inspired from traditional moroccan architecture. It also has a rooftop restaurant.
IMSOUANE
Coming Soon...

A little known surf destination in Morocco, Imsouane is a rising star among the surfing community, thanks to its beautiful unique & untouched bay, that offers some excellent surf conditions for all levels. It is known among "surf heads/rats" for having the longest endless right hander wave in Africa!


Our newly built villa allows its guests to enjoy moments of peace and relaxation while watching the African sunset, it has 4 large rooms with private bathrooms & an outdoor swimming pool.

Please contact us for inquiries
Pricing
TAGHAZOUT

*Included in stays of 5 nights or more
**Starting price for 3 nights/4 days stay
click the button above for more details
Taghazout

*Included in stays of 5 nights or more
**Starting price for 3 nights/4 days stay
click the button above for more details
IMSOUANE

*Not included in all packages, only a select few
**Starting price for 7 nights stay
click the button above for more details
Frequently Asked Questions (FAQ)
My flight arrives in the afternoon, can I still surf on the check-in day?
Can I get picked up from Marrakech?
How does it work with the Surf Packages?
How many people are in the surf groups?
Do I need a visa for Morocco?
What's the closest Airport?
Copyright © 2011-2021 SurfCamp-Taghazout.com, all rights reserved.