Cutoff time for tomorrow (if available): 17:00 (Morocco Time)
Our "Taghazout Surf Lessons" option is for people who only need surf lessons for a few days or more, without accommodation or other extras.
It is perfect for travelers passing through Taghazout or Agadir, as well as local tourists coming to enjoy the waves for a weekend.

Our surf coaches specialize in teaching novices how to navigate and taking those who want to take it a step higher in the multitude of world-class waves dotted around Taghazout Bay.

Come any day you want and book 1 day trip or as many as you want!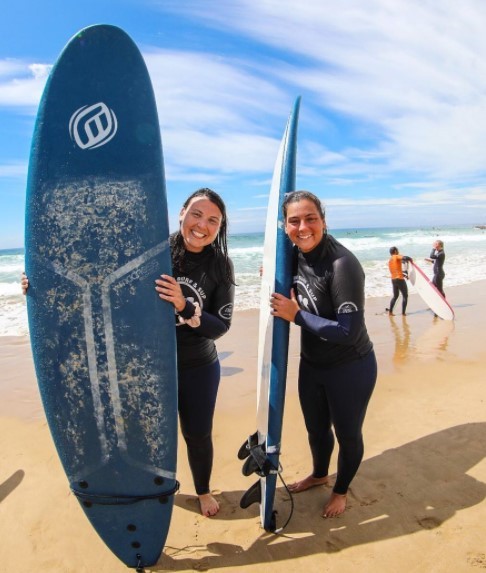 "
First green waves!!! 🏄‍♀️
My group was delighted with our stay. We were impressed by the location of the house and the friendly service. The rooms we stayed in were just clean and above our expectations. The view from the rooftop terrace was amazing. Surfing lessons were great. We felt very well in the company of our funny instructors. Some of us caught our first green waves!!! All meals were delicious and always served with a smile. We all absolutely recommend this spot!!! ❤️❤️❤️
The Surf
This package will give you daily surf lessons of 2 hours each (theory + practice) + 4 hours supervised afternoon surf session with guidance from friendly and qualified surf instructors. Start at around 10am end at around 4:30pm. Visit daily schedule page for more details.

What's included:
Wetsuit and surf board hire
2 hours surf lesson/day + 4 hours free surf
Transportation to the surf spot and back
Packed lunch (Salad or Sandwich)
Meeting point: Surf Camp Taghazout
Not-included:
What previous guests said about us