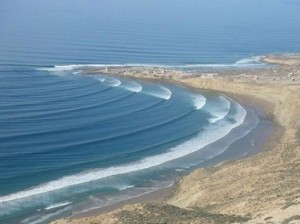 Surfing has never been easier in terms of having accessible aids to guide you in the rigors of your activity. And with the continual conveyor belt of new digital aids like innovative apps and informative online resources, the avid surfer – amateur or professional – has a plethora of sources to draw upon when the need for up-to-date reports on areas to surf or the weather conditions in a certain area are of paramount importance.
The demand for the development of apps has helped improve the actual experience of enjoying sports to the fullest. The less time we have to spend on devising route planners or finding the best place to surf on a certain day means that we get time to enjoy the sport we love more, and are able to dedicate that time to having fun.
Apps are becoming commonplace in most sports nowadays, for various reasons, with app market growing considerably over the last two year. In 2012, online technology website Mashable reported that there were over 700,000 apps in Google Play and the App Store. The amount of apps that are seemingly being developed yearly is only going to continue to increase. Gaming Realms a leading game developer who owns the online portal CastleJackpot, says that the "growth in mobile Internet is one of the most powerful trends in the Internet landscape." This just goes to show that there is a growing need for the most pioneering apps on the market to ease some of the hurdles we are presented with when trying to enjoy our favorite pursuits during the periods of time when we are trying to unwind from our busy and hectic lives.
In Morocco, with the myriad of surfing spots that we have on offer, there are many things, which we have to take into consideration each time we set off to surf. Below are a couple of apps that may help you problem solve and aid you finding that perfect surfing location.

Surf Morocco helps you with basics of planning a surfing trip; providing the user with information on the best surf spots, the climate of the destination, tips on the surrounding area you are traveling to, wave statistics, weather forecasts and much more. goFlow Surf Deemed as the Facebook for surfing enthusiasts, goFlow Surf helps you track your locations and interact with nearby surfers using the same surfing spots as you. You can customize your feed; provide fellow surfers with information about certain areas, share photos and rate destinations. It also has the ability to social share with the likes of Facebook and Twitter. This app is ideal for surfers looking to engage with like minded individuals.