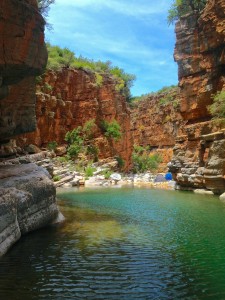 Most people come to Taghazout for the surf, which they should it is a bonafide surf village after all. Just don't forget to check out the wonders and adventures this small corner of Morocco has to offer. A must are the
Tuesday
night beach party, Taghazout's own personal paradise, and the traditional bath spa. This week I had three unique experiences I will never forget. 
On Tuesday nights Paradise Place is where the party is at. It is a pretty standard beach party/bar with drinks, music, and fire pit. You are almost guaranteed to see everyone you saw earlier in the wave line up lining up at the bar. Who doesn't like a cold beer after a long day of surf and sun? Taghazout is a dry town meaning that there is no alcohol sold in town so everyone from surf instructors, to shop owners, to tourist come for a beer or five. I would recommend going with some good music in mind though. They don't exactly have a DJ, more like a bartender that presses play on YouTube. Just put in a few requests and get the party going. You never know you might find yourself in a dance battle with one of the local surf instructors while everyone else forms a circle around you. You, of course, kick his butt.
The next day we got up and headed off to Paradise Valley. It takes about an hour car ride to get to the start of the hike. Then, another fifteen to twenty minutes hike to actually get to the valley. The drive is not smooth, it is rocky, narrow, and full of potholes with a few speckled patches of concrete road. But it is 100% worth it. 
Once you reach the valley it's like you left Morocco and stepped into a tropical oasis. If I was stranded wondering aimlessly through the dessert, my mind would create exactly Paradise Valley as my mirage. It's like riding on the tail of a parrot. Warm orange-red rock line a valley of crystal seaweed green and aqua blue pools full of little fish without a care in the world. There are natural cliffs people test their guts jumping into the pools, little natural water slides kids can splash in, and waterfalls to shower in. You can't help but to step back and think Mother Nature is positively breathtaking. The further deep into the valley you venture the more in awe you become and at the very back there is a small fresh water stream that emerges out of a small crevices in the rock. There are also small shack restaurants to munch on some traditional Moroccan quinine if you get hungry. 
Going to the local Hammam was the most shocking experience I have had yet. A hammam is advertised much like a spa with massages, waxes, facials, and full body cleans. I would describe it is more like a sixth century bathhouse in Greece. You strip down to your underwear (no bra ladies) and walk into a giant steam room where women are sitting on the floor washing themselves with buckets of hot water. The group of (very white) girls I was with each paid for a full massage before we knew what we were walking into. Turns out it wasn't a typical massage, more like an extreme skin cleaning and scrub down by one of the local women who worked there. At first it was a bit uncomfortable, yet, at the same time, it felt like "the royal treatment". All royals back in the day never washed themselves, they always had a handmaiden to do the washing for them. 
It turned out being a greatly relaxing feeling having someone bathe you. It felt an ultimate cleans having someone else scrub away all the dirt, dead skin, and nastiness off your body. The lady I had was very sweet with a kind smile and gentle but strong hands. I don't know if I will ever go to a Hammam again, but I would, with out a doubt, recommend it to everyone to go at lease once. Good or bad it is one hell of a memory I/anyone will have the wrest of their lives.