Morocco is blessed with well over 300 days of sunshine a year. Atlantic swells, point breaks, reef breaks and beach breaks – you'll find them all at one of the best surfing spots in Morocco.
Taghazout, situated 20 minutes north of Agadir and easily accessible by bus or taxi, is a tranquil fishing village with the added advantage of being the spot to surf. With two minutes' walk from the beach and within 200 metres of some of the top surf spots like Panorama, Hash Point, 500 meters to Mysteries and Anchor Point – producing a long right hander peeling off the rocks – we are in an ideal location for surf. Our affordable surf holidays combine all the best elements of surfing Morocco to give you an unforgettable experience at a moderate price. Sun, sand and surf plus culture, camels and cuisine make our Moroccan.
View Packages
Book Now
PANORAMA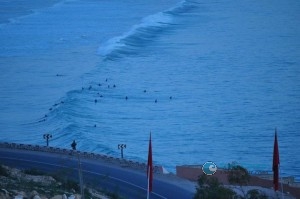 Safe beach break, suitable for beginners to learn, works well on higher tide. With it's fast hollow right-hander sections, be sure to get a good rush at this spot.
Watchable from our surf house terrace, at only about 10 minute walk south of our location.
HASH POINT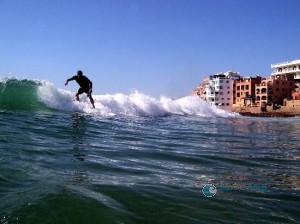 It's a fast right-hander works well with a medium to large swells,
and at mid to high tides. The wave can end on the fishermen's beach on a good surf day.
Watchable from our surf house terrace, with about 3 minute walk north.
ANCHOR POINT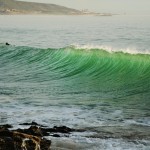 One of the most famous surf spots in Morocco, which produces
a long right-hander peeling off the rocks. An endless succession
of long mellow speed walls. Suitable from advanced to expert surfers.
Watchable from our surf house terrace, with about 15 minute walk north.
MYSTERIES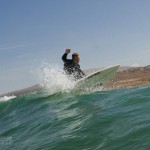 Beautiful with a shallow reef section to provide a deceptively
long wave with barrels. The right hand section provides a nice ride especially on the incoming high tide, the ideal swell angle is from the northwest. It can get crowded. Rocks are a hazard !!.
About 20 minutes walk north from our surf house.
LA SOURCE
Reef break that has reasonably consistent surf and can work at any time of the year, suitable for all levels of surfing abilities.
The right reef break is best, but there is a left reef too.. Best around high tide when the tide is rising. Rocks are a hazard !!.
About 20 minutes walk north from our surf house.
KILLER POINT
Named from the Killer whales that come occasionally to enjoy the calm of this bay. At low tide on small swells, the peak in front of the cliff provides a short left and a sectioning right. As the swell picks up, vertical walls rumble down the point providing barrel and hard sections. On high tide, the inside section fires up as it is sheltered from the Northerly winds. Always bigger than it looks from the cliffs. At low tide you can avoid the long paddle out if you scamper round under the cliffs and rock off. Definitely better than using up your energy paddling out. If you are staying at our luxury Killer point apartments, the wave brings you till your door steps. Don't get caught inside as the caves and reef seem to get very close as you are sucked across the front of them !!.
About 20 minutes walk north from our surf house.
DEVIL'S ROCK 14KM
With it's fun lefts and rights, this beach break is a great option for all surf levels. With a mainly sandy bottom that's under it's rocks.
When big swells wash the sand banks away, you can notice the rocks for a couple of weeks before the sand banks build up again. It can get very crowded.
5 minutes drive south from our surf house.
BANANA POINT
Great point for all surf abilities, this wave more consist at low tide with a mellow right hander point break, that can be full of small round
stones at the end of the season of the big swells (Around May), but is usualy covered of sand from August to Decembe.
7 minutes drive south from our surf house.
THE KMS
Km 12 is a reef break that breaks as an A-fram with a perfect left and right.
It has an entire reef bottom, but deep enough and slow waves to be a good spot for intermediate surfers. Km 12 can hold a decent size swell and is more consistent than km 11. It's a good spot for starting to work on your first cutties on the left. The right hander really has more wall and is not as easy as the left.
Km 11 is one of the few lefts on Taghazout area (good news for goofies!). On its good days, you'll get a hollow take off with a little barrel section on a reef to end up with a fun section on the beach.
This surf spots are often popular with body boarders due to the quick break.
10 minutes drive south from our surf house.
SECRET SPOT "ANZA"
Sandbar beach break that has fairly consistent surf. Winter is the favoured time of year for surfing here. Offshore winds are from the northeast. Tends to receive distant groundswells and the ideal swell direction is from the northwest. The beach breaks consists of rights. Even when there are waves, it's not likley to be crowded. The water quality here is rather suspect.
17 minutes drive south from our surf house.
DESERT POINT
It's a right-handers point break that breaks at low tide like the majority of the points here. it starts working at 4 ft and can be up to 500m long, it's an ampty point break due to it's unconsistancy,a nd to it's strong currents.
10 minutes drive north from our surf house.
DRACULAS
One of the most perfect point breaks A spot for advanced surfers, Dracula's has a tricky paddel out and in. Expect long rides with several barrel sections. A fast right hander, definitely not for the faint hearted.
20 minutes drive north from our surf house.
BOILLERS
A powerful right hander point that washes into a strong shallow reef. Located just before the light house in Cap Ghir. You can see the boiler of a boat at the start of the wave from where the spot got it's name. The waves are fast and can have barrels sections, especialy if it's more than 6 ft. The rides can get to 400m long, from the boiler to the white house, but better be fast if you want to connect the sections there. It's also famous for it's see urchins. At less than 4 ft, boilers can be a wave for advanced to expert surfers.
27 minutes drive north from our surf house.
SECRET SPOT "THE LAB"
TAMRI
Tamri Beach is the most consistent beach break, the place to go when Taghazout is flat. Quick back sections pay privilege to an even more constant beach push, strong currents at times but a fun ride all the same. For beginners just be aware how far you have drifted down the coast. Works on different tides, depends how the banks are, and olso on the swell.
35 minutes drive north from our surf house.
IMESOUANE
This highly consistent right hander offers one of the longest rides in the region. Firstly, the most Northern point Cathedral is a point break, fast not too steep. If the spot works well it's beautiful. Sometimes the whole beach works, not just the point, so there's space for everyone. Second point is the Bay ! Longboard heaven. Great for beginners and if you just want to ride perfect long waves. When this thing breaks far out on south swells, it's amazing ! One minute rides.
100 minutes drive north from our surf house.
Photo Gallery